I LOVE snacks.
Post recipes and pictures of your favorite snacks here.
I'll start…
these seducing little fellas are called "Paninis" over here, it's basically pizza, but rolled up and cut before getting baked, usually we order them from one of the pizzaria's, but sometimes we make em ourselves (I prefer mine with garlic, cheddar and bacon!)
2 days ago we tried something from the internet, we often do try crazy stuff we find interesting, last thing was a… a… well I actually have no idea what this should be called, but it's amazingly delicious
This brings back school memories

I love this stuff, even if I almost lost a tooth-filling to it^^
It's bad enough I live close to the sweetest place on Earth. I wanna go to Chocolate World now.
I have hypoglycemia so I have to eat something healthy (like these fig bars) every two hours or my blood sugar crashes.
If you don't know what it is. I suggest that you look it up.
I don't snack much.
I like pringles?
Past that I usually just get big portions and eat small things when I finish them up.
-clears throat in prep for best Patrick impersonation-
Is mayo-nnaise a snack?
if you speak it out in german it sounds like "fckable"
Oh no…
Oh no… please…
Please don't let this thread devolve into a snack porn thread… please…
This is the most energy efficient snack for construction.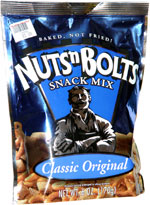 I shall pour out a sample and allow the organic lifeforms to try some.
Damn I thought I´d be the only person who secretely laughs about the term "Fig Bar"…
Are you from Germany too?
sowas von