So while Kleese was busy off secretly watching re-runs of "One Star To Live" (he heard Oscar Mike mention it in passing and out of what he called "Scientific Curiosity" he went and looked it up on the holo-net with Ghalt's subscription account, which he "borrowed" without his knowledge, and no one has heard from him since) I took the opportunity to tinker with Magnus "lowlibot" and discovered some highly classified files on new weapon armaments based on supposedly "important figures" that no one in Solus has even heard of.

---
DISCLAIMER: These were created with the consent and collaboration of @MentalMars, @Kaleidodemon, and @EdenSophia. The idea behind them is to create a cool sounding Legendary that embodies that person and/or the contributions they have made to the community in a light-hearted manner. Be warned, some of these are likely to get nerfed into the ground the moment they are released into the sandbox (especially that @MentalMars one)!!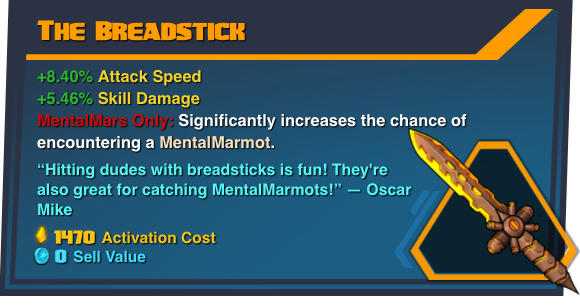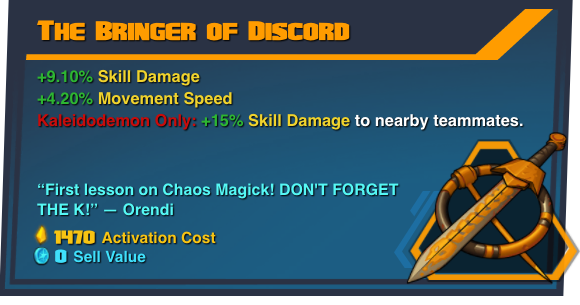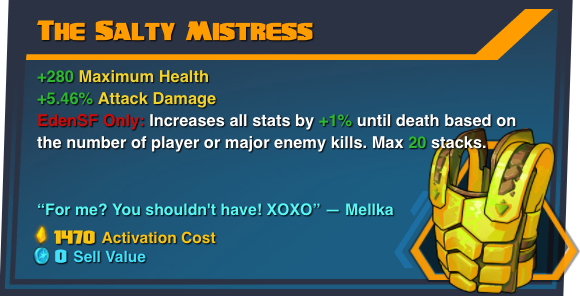 Magnus "lowlibot" now has a new !gear community command that will return you a list of all Community Gear in his databanks (including a super secret one @EdenSophia made me create), you can also query the gear directly using !gear username in similar fashion to Character Legendaries.
---
This is just the first batch of individuals I wanted to feature due to their contributions to what I do both on the forums, on Discord and all those hours playing with Aussie Red Bars. Every one of these guys/gals are awesome people and are great examples of why I love this community who have stuck around and supported each other and Battleborn.

If you would like to nominate someone (including yourself) to get a fictional Legendary added into Magnus "lowlibot", I have a few requirements (not unlike getting nominated for Community Badass ;)).
You should be on the Unofficial Discord Server (its a cool place, so why wouldn't you be?)
What are your desired Major and Minor stats as well as your favourite character from the game (doesn't have to be one of the Battleborn either)
What makes the person nominated great and/or what defines them as a member of our community?
PM me instead of posting it in the comments so I can keep it a secret until it is ready to go live
From this I will try to come up with a gear name, unique perk and a piece of flavour text (maybe with the help of a talented writer) to create a custom Legendary that only that person can wield. I will also PM them to get approval and to make adjustments before adding it to "lowlibot".