Hey BB family!

Following @cyanized227 frequent progress and updates, rekindled the wanna-be artist in me!
So I decided to give it a stab once again, starting with a traditional style, Rath- (obvious for anyone who knows me

) -centric piece.
---
Murder and Music
---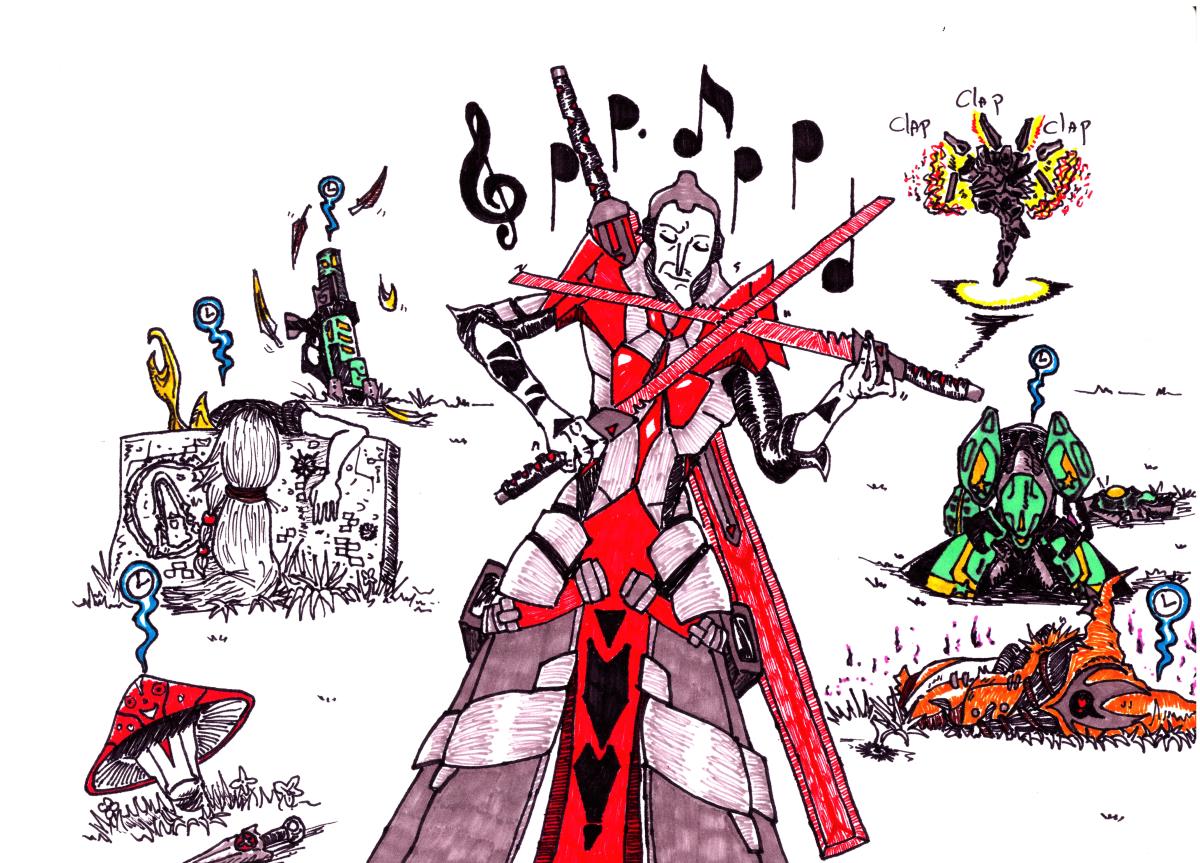 ---
I hope you guys like it.
(well I understand if fans of some of the deceased here don't

)
I'm happy to accept any requests you guys might have, if you're interested on my takes.
I'd like to avoid doing Pin-Ups (I would be dipping into @cyanized227 forte)
But I'll accept any requests, they help keep the motivation going!
---
REQUESTS
Toby + Orendi Status: COMPLETE Post: 25
Sexy Schoolgirl Attikus Status: WIP (concepts done)
ISIC Status: Pending
Phoebe + Orendi Status: WIP (concepts done)
(Keep them coming!)
---
Thanks for looking!
Cheers!
Tools: 0.7 Mechanical Pencil, Ultra Fine Sharpies.