I'm sure everybody already knows about this but I just wanted to share.
So I got a bit over eager during an Incursion match today and tried taking down a Sentry from one of the side rooms on Overgrowth (the other team wasn't doing so great so I thought, what the heck!).
The Sentry of course killed me (i did do some damage though) and then something unexpected happened… (Not my video because I was too busy laughing my guts out)
This is of course the same thing a certain character did in a recent Marvel movie.
Someone even made it into a GIF!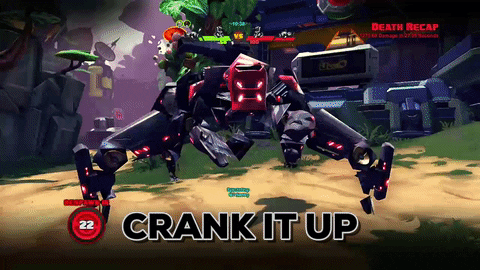 I absolutely love the fact that the Sentrys can taunt you XD