Over on the Unofficial Discord a few of us have been talking about creating Animated GIF previews of all the taunts and skins so that people could see what they look like before (or to have more reason to start) chasing after them! It also struck me as a thing I could probably add to lowlibot since GIFs load nicely inside the chat (I'm thinking !taunt and !skin).
What we want is to be able to do is capture skins & taunts like the ones Gearbox/2K has been doing recently…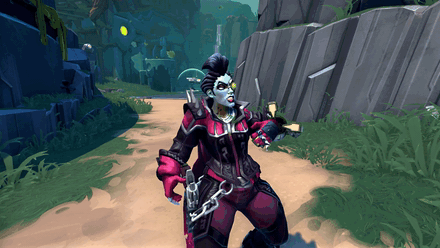 Problem is, I believe there is no option to turn off the UI? Would it be possible @JoeKGBX to get an option added to toggle the UI so content creators can capture clean footage for such endeavours? Also can we get any Animated GIFs your marketing team already has done up like this?