Claptrap's Place
---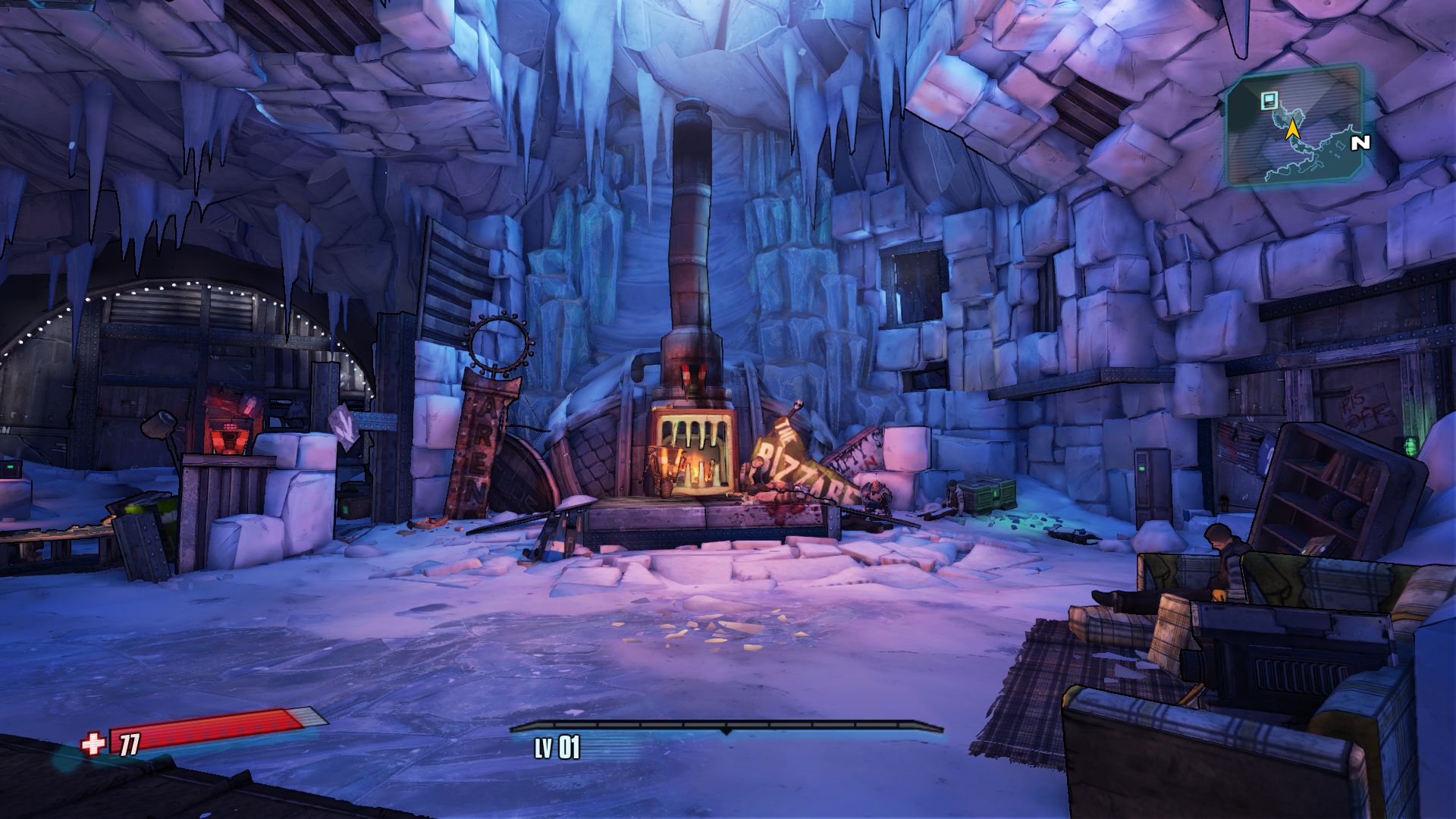 ---
LOCATIONS TIPS
This bank can be used to retrieve any items you stored in the past, but you may want to stick with incendiary. You'll be facing nothing but Bullymongs. While most will provide little challenge, Knuckledragger can be an issue if your items are under-leveled.
In the room to the right of the bank there is a Claptrap's Secret Stash. It'll be located where you first found the Vault Symbol in your first play through (amidst the Claptrap husks).
The stash is just as important. If you have alternative characters of roughly the same level, you can use it to transfer any important items to them. As well as releasing space in your inventory for the long haul to Sanctuary.
---
TRAVEL
Getting to Claptraps place will require very little effort in your first playthrough, and none at all upon Fast Traveling. The area tends to only have enemies (other than a single spare Ruthless Monglet) during your first run through, afterwards the only threat is Knuckledragger.
Money and ammunition are scattered throughout. It is not uncommon for players to be low on some vital resource, as many begin UVHM immediately after TVHM. There are no vending machines in the area, so use this ample amount of chests to stock up.
There is even money on Claptrap's poker table! Just consider it your Vladof Roulette winnings!
The Bullymongs descend from the cliff face, but often do so in a painstakingly slow manner, even more so than the "wall-sphincters". They make a brief pause upon landing, use this as your moment to line up your shot.
The storage container leading up to the platform which allows you to fight Knuckledragger, can be used as an effective defense against him. As it will render most of his projectiles useless. Make note of it's location when entering.
---
MURDER
ENEMIES:
Ruthless Monglets
Ruthless Bullymong Brats
Ruthless Bullymong
BOSS
Knuckle Drager