Hi,
When modding Homeworld one of the things I love the most is to make new effects, and I have done quite some effects in the past like this Ion Hit effect: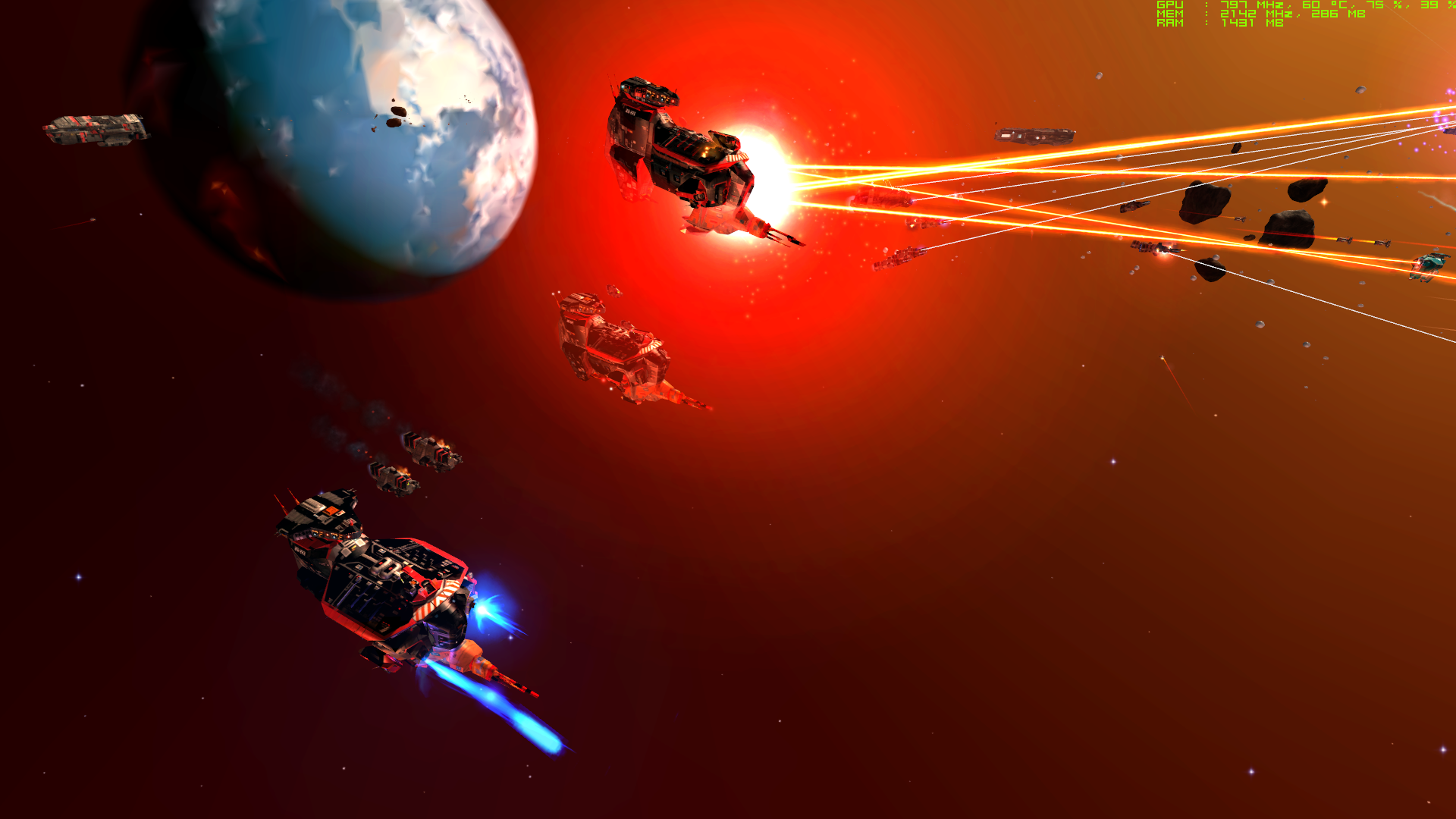 It was a complex and a littlebit taxing effect I made in HW2 along with a few others, but they were nothing that my netbook or any other PC could handle, so I wanted to transfer this effect and all the necessary files to the new engine, after a few fixes here and there I managed to made them working.
As expected the new engine has a more complex rendering so the effects were far more taxing than before, so cutting the more taxing parts of the combo effect really helped to keep an acceptable performance (trying to keep it over 60 fps in a mid range pc).
For the moment everything was nice, until I started to experience some random crashes in large battles, after some troubleshooting I found that the main cause were the new effects, the Kushan and taiidan Ion hit effect and the Large Kinetic hit effect to be more precise, if I enable any of them the game crashes but only on large battles, in smaller ones with no more than 5 ships everything runs perfectly. After checking them thoroughly file by file, they were all perfect, so what was the real cause?
Right now I'm still not sure, and I'm still running tests trying to figure out the issue.