Must feel bangeriffic… "ow-ow-ow…"
@nbrownlie237: Ah, did you find your rum?
---
@Ganjamira: At least "Mars Attacks" is mere fiction:

Combine that with this…:
…and a new horror will be unleashed.
What I found searching "Nonsense Gif" via Google. Enjoy:
Still in awe…a dadaistic materpiece.
"Holy Fourth of July weenie roast, what the Hell am I looking at?!" -- Tobias Fornell, "NCIS: Devil's Trifecta"
https://m.youtube.com/watch?v=poA3Jaiv1h0
I´ve no idea what this GIFs creator wanted to say, but I can´t stop looking at it.
It's almost mesmerising. In a weird, physics-logic-and-gravity defying way.
@Ganjamira: I'm gonna apply your title and go with "whatever"…

I don't know why but this thing is amazing, I don't know that it can be topped. Maybe I'm just amazed by super teets!?!? Lol
[quote="thebigguy79, post:9315, topic:66868"]super teets
[/quote]
Am I ba-a-a-athering ewe?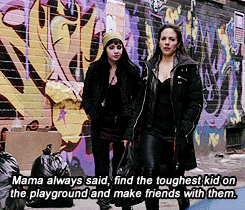 -cues @AMG_75-
I'm about to face some serious ram-ifications aren't I?
@daerksiea: So you made friends with B'zaka (=Berserker/Hercules)(=Fate/Stay Night)…

Nice…
---
Oh sheep, @FunkJunkie, prepare for ramming speed! Is you ready to @Rambo?