Proof that it is possible.

So click bait title aside, this is a fun little thing I tested with my friends @Nemosis327 and @EdenSophia regarding Comeback King.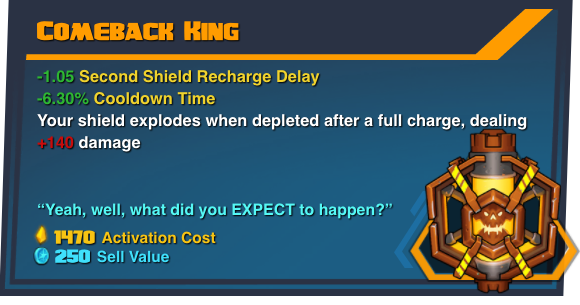 View on lowlidev.com.au
So with gear choices I made myself have a shield capacity of 2. I had Kid Ultra use a drone on me with the shield recharge from his level two helix just as started Caldarius started shooting at me.
There is a mechanic in the game where if something procs your shield to recharge other than it's natural shield recharge delay, your shield will continue charging for a brief moment even if you take damage. By having 2 shield it means that my shield will fully recharge in no time and Comeback King will be ready to trigger again. Effectively recreating the Flame of the Firehawk shield from Borderlands 2.