Posted below is the perfect piece of gear:
(Keep the humor rolling with your own addition)
Literally the best two items in the game, I use both on every character/loadout.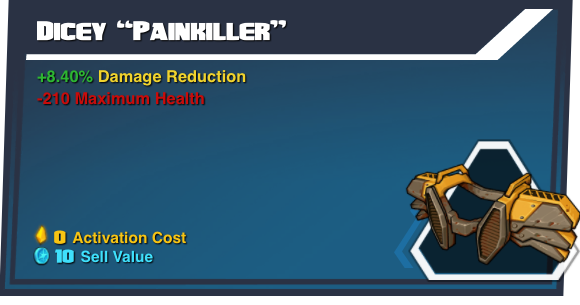 View on lowlidev.com.au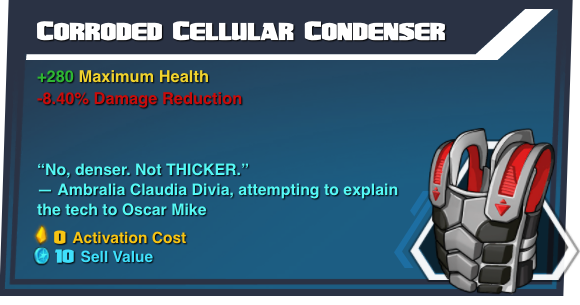 View on lowlidev.com.au
It's hard-countered by:
These 2 right here…I don't even.
So poetic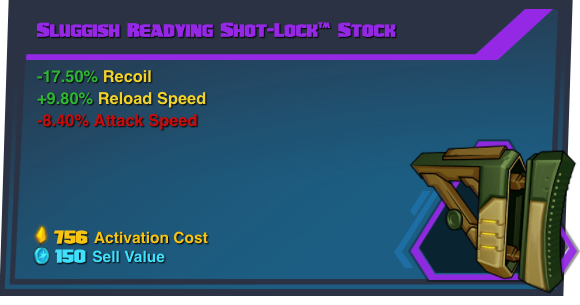 You can hit every shot, speed through that reload to get back to your super accurate pea-like bullets! Who needs to hit hard when you can hit accurate?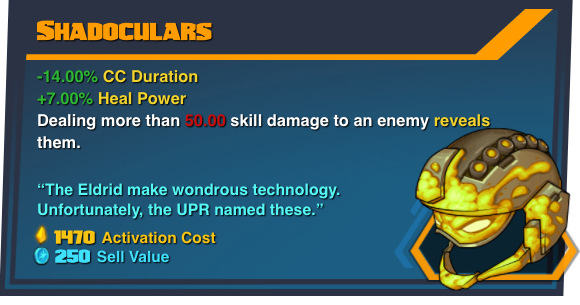 View on lowlidev.com.au
Even after the buff, nobody uses them
More of a serious note but just got one in a pack for Rath that I'll never use:
1800 coins for this? derp
Hey, let's increase your DPS by letting you reload faster and decrease your DPS by making you attack slower.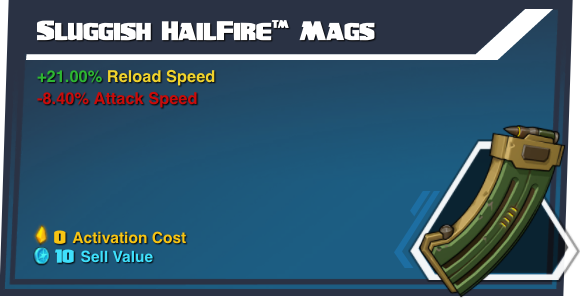 View on lowlidev.com.au
Obviously El Dragón has the BEST character specific legendary. You know, because it's one of the ones that apply a negative effect? Amirite?
I can only imagine what red bar El Dragon must feel like with that legendary on.
Worst secondary stat: damage reduction when shield is full.
Sorry, what???
Sorry, I haven't looked at Toby's since it got changed.
It's still got the -40% damage.
Mellka's breaks her reload animation if you actually stack it all the way… or at least it does on anything short of a green connection. Some bad things start happening. Mostly related to canisters not firing.
Then again, lol venom, am I right

I here a sitcom laugh track every time…
I'm such a derp. I completely forgot about that. =\ (Forgive me because I don't play Toby).
At least you don't deal any self dmg though.
It's Toby; every other phrase out of his beak is something self-deprecating, haha! Is there any worse self-damage as making yourself feel worthless?