Title says it all. I miss you champ…
Well, if you stack health and speed he's okay. I've tweaked my old loadout and it's not nearly as good as he was in the glory days, but he can still do decently. Currently I run: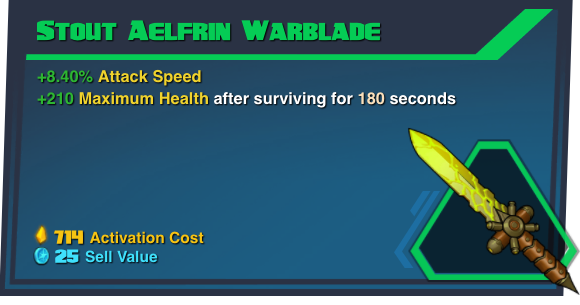 View on lowlidev.com.au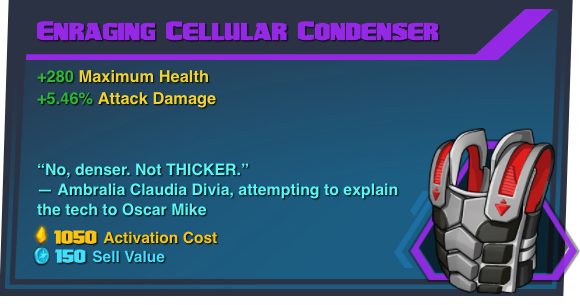 View on lowlidev.com.au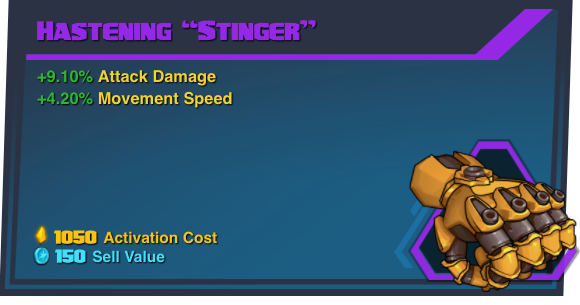 View on lowlidev.com.au
Unfortunately most of these are pretty hefty in terms of shard cost, but they do make him a lot better late-game.
Trick is to just run in, Splash, clap away at a few minions and then retreat and recover. Use Clothesline only as an escape skill, or to last-minute secure a kill. His Dropkick is very useful when you have to retreat. En Fuego leaves him open to attack for far too long, so it's much better to activate it from cover.
As @Ginger_greninja said, @Dr_H0H0 is probably the best person to ask.
He's more of an offensive support now than a one man wrecking crew.
You also do well to build him more defensively than previously.
I can still perform well with him against decent teams but it's not a glamorous playstyle. A lot of in and out, waveclear and 2v1 support CC/focus.
Plays kind of like Rath now imo.
I don't consider myself to be an expert of any kind where El Dragon is concerned (I couldn't manage to get him to not suck, but that was before the hp buff a month back), but the advice I generally tend to see involves focusing on farming and getting to level 5 as quickly as possible (for Heavyweight) and stacking a bunch of hp and other survivability stats on gear.
A loadout consisting of…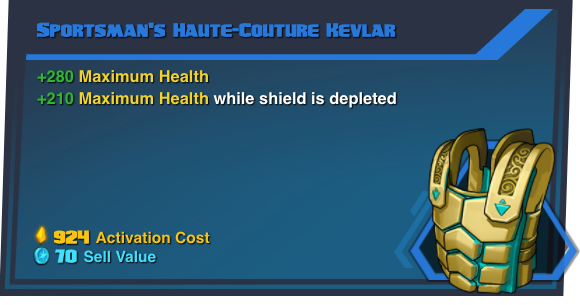 View on lowlidev.com.au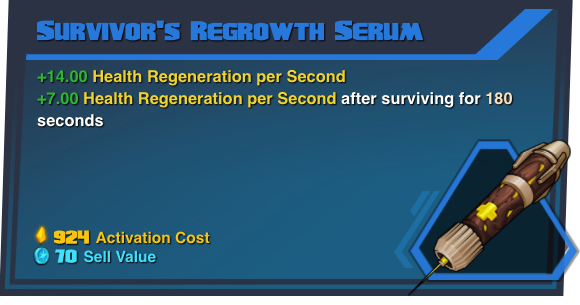 View on lowlidev.com.au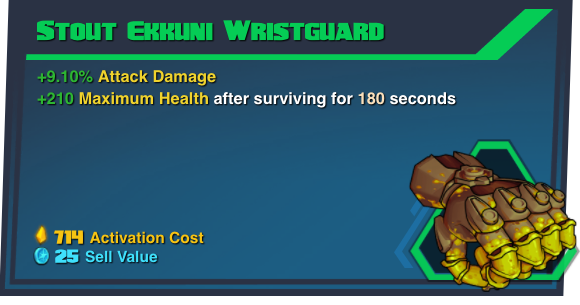 View on lowlidev.com.au
…will give you a comparatively cheap way to gain a lot of surrvivability and a fair amount of damage without being too expensive.
Not sure I'd advocate the 180 second gear on Dragon, especially since without the negative stat the purple equivalent isn't much more expensive and comes with permanent health.
Dying and losing your stacks is already bad without having to wait three minutes to get health back too.
DR can be useful with heavyweight stacks too, but only when stacking health.
I'd rather stack health on Dragon than take regen. Dude isn't like Mellka who can flit around forever and avoid getting hit - whether he's wave clearing or taking someone down, he can expect to draw some serious fire. More health means he dive deeper and do more while he's there. You're going to want to play Dragon with a support anyway - having Alani or Reyna for that rescue heal/shield is really really useful.
also, I don't like the 180 second gear on anyone.

I don't think so. His kit has seen such dramatic nerfs on all parts that you could probably double his health and still not have him as a viable character. Here's why:
Splash has startup and recovery delays, deals low damage, and requiress you to commit to point-blank range.

Clothesline only works when Dragon's feet are on the ground, which can be exploited by good teams. In particular, Ernest, rath, Alani, and Montana can hold him airborne for crucial seconds, as can accidental bounces on the minion waves.

He has a Kleese sized hitbox without the geezer's sustain gimmicks. Keeping a Dragon in melee requires a dedicated support.
I only have experience on the PSN side of Battleborn, but in serious 5-man matches I've never seen a Dragon hold his own.
The reason why this would make him broken as hell is because of Heavyweight. The entire rest of his kit is forced to suck for balance reasons because of the obscene power of that single helix choice.
30% DR is insanely strong and having it on constantly (kill 10 enemies and it's up forever until you die, at which point you still only lose half of your stacks) provides an obscene increase to his TTK. Combined with the ridiculous strength of max hp gear (280 hp primary and 210 secondary is just disgustingly powerful for anyone but a tank), El Dragon can actually have a longer TTK than Attikus:
1087 hp at level 1 with 300 shield; 65 additional hp each level; blue max hp provides 490 hp; 2 green hp secondaries provide 420 hp. At level 10, that totals out to 2582 hp (1087+659+490+2102). Factor in the constant, passive 30% DR that you will be getting with Heavyweight and you end up with 3688.5 effective hit points (2582 / (1 - .3)). Attikus has 3024 hp at level 10.
Everything else about El Dragon is forced to be crippled because of an obscenely powerful helix that he gets access to at level 5 (and that's only factoring in that single helix). He's an absolute joke before he gets Heavyweight and a complete and total monster afterwards (except in Capture, when there aren't enough enemies to actually generate stacks, which is why characters like El Dragon and Kelvin, which rely upon killing enemies to accumulate the very elements that they're balanced around, are basically worthless in those modes).
The reason that El Dragon becomes utterly ridiculous with some support is similar: 30% DR makes any kind of healing that he receives that much stronger. A 700 pt heal on El Dragon is the same as a 1000 pt heal on any other character. The only mitigating factor is that El Dragon has absolute crap for sustain (which is why I recommend an injector of some kind: 21 hp/sec is extremely powerful with 30% DR and an inflated hp pool).
Let's see my loadout currently is as follows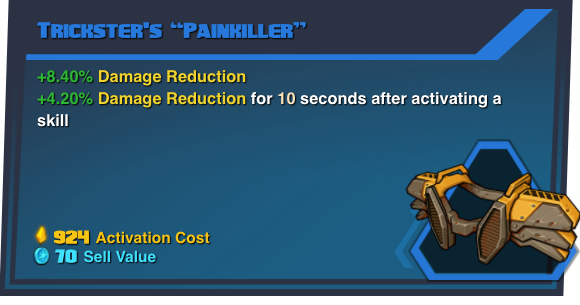 View on lowlidev.com.au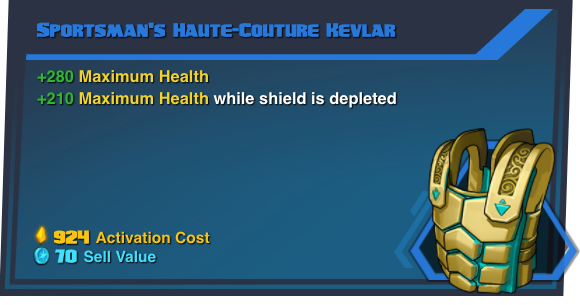 View on lowlidev.com.au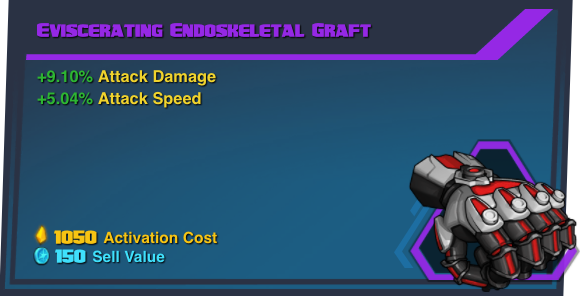 View on lowlidev.com.au
That loadout gives you the tankyness upon hitting level 5 to dive the team and live as long as your team follows up with you. Running the full damage loadouts doesn't work anymore as you will die within a few seconds after diving.
You need to do the usual splash the minion waves and clothesline out until you hit level 4 unless you know the matchups and are sure which characters you can 1v1 at low levels which takes experience with him. (A Lot) Hitting max stacks at 5 is your bread and butter since it gives you 30% damage reduction which helps him immensely since his whole job is initiating for the team. You can't dive 1v3+ anymore but you can certainly dive 1-2 people and getout with a kill or two. His damage is high enough with his ult but a little low outside of it so picking your fights is very important.
His clothesline buff makes it an assassination tool again with it easily hitting 400+ damage with flailing fists so diving healers with low health is always a good idea now. My mindset is if I can dive them for my team and get at least 1 kill while providing good aoe damage and CC I've done my job. Your not going to carry a game anymore but If you manage to get ahead you can certainly snowball with his kit. [quote="Kitru, post:9, topic:1554319"]
The only mitigating factor is that El Dragon has absolute crap for sustain
[/quote]
His level 9 mutation is the best life steal in the game in my opinion as it can give him all his health from diving a wave which is amazing if you save it for clutch moments. I hardly back upon hitting 9 even without a healer since all i need is a wave to heal off of.
Once Beatrix drops he is going to be in a much better place as her Damage reduction and attack speed combos insanely well with him which has me thinking it might have been one of the reasons he was nerfed so hard. Having 60% damage reduction on an insanely fast and burst heavy character sounds a little broken to me but I'll wait and see for myself on Thursday.
This isn't actually that good of an option because of how the game handles DR. DR is multiplicative instead of additive (when coming from different sources; so you'll get 12.6% DR from the Painkiller since the 8.4% and 4.2% are on the same item but only 38.82% total DR when combined with Heavyweight). It's slightly better from a pure survivability standpoint than stacking a piece of gear with hp secondary on it (1087 + 65 * 9 + 490 = 2162; 2162 / (1 - .084) = 2360 - 2162 = 198 hp equivalence gained from primary stat alone; 2162 / (1 - .126) = 2474 - 2162 = 311 hp equivalence gained while secondary stat is active), especially if you focus on diving after using a skill, but you can get almost the same survivability for a lower price and increased offensive capability by going with something like…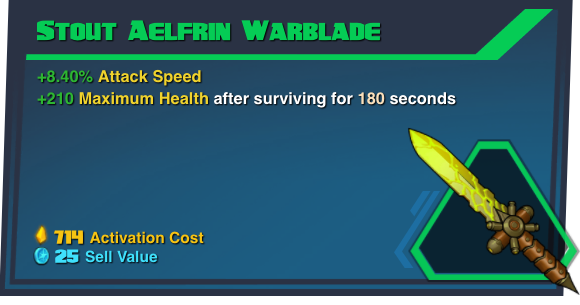 View on lowlidev.com.au
[quote]Having 60% damage reduction on an insanely fast and burst heavy character sounds a little broken to me but I'll wait and see for myself on Thursday.
[/quote]
As I said before, 30% DR on El Dragon isn't going to be all that impressive because it's multiplicative, and he can already get that much from Alani (Full Saturation provides 30% DR after Wellspring heal).
Ssshh! Don't tell people that!
The only issue with the blade is it takes 3 minutes for the health to activate and you really aren't going to live that long If your playing him the way he should be played. Early levels are terrible especially when playing competitive players who know how to focus you and ensure you don't level up. I've played him competitively since the game came out and the items I use currently are trial and error after 50+ games of him in our private 10 mans.
If I were to run something else it would be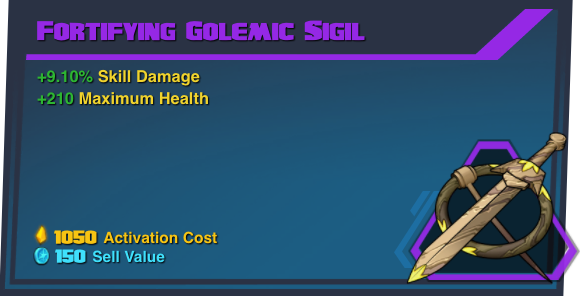 View on lowlidev.com.au
As his Fuego Dot's now scale with skill damage. I haven't tested in a long time but his Clothesline used to scale with attack damage but I'm not 100% that's still true so skill damage might be worth running on him now.
Yeah I was on the receiving end of the Beatrix effect with an opposing Galilea so I can attest this is true.
She helps whoever she's buffing but that just makes the broken characters more broken. So if you're running El Dragon and you go up against somebody that's already top tier and they have Beatrix buffing them it's still a mismatch.
And a character shouldn't be dependent on the presence of another specific character to be viable.
I never said he wasn't still viable. I play him in comp and do quite well despite the nerfs but Beatrix just makes him even better. I was actually talking with Randy today and I found it it's mostly my fault he's were he is right now and hasn't been buffed back up yet. Q.Q He's more of a mid-late game character so even I feed early with him. He's viability comes from his insane damage and durability with 10 stacks late game.
No worries. I didn't mean to imply you said that. I have to admit that I feel he's at best barely viable right now though.
Yeah he has always been a monster late game. There's just no margin for error now. Really there's no margin for error in the comp selection around you if you run as El.
YOU! YOU DID ALL OF THIS! YOUR THE REASON OTHER DRAGON MAINS CANT HAVE NICE THINGS!
Jk. I respect the hell out of you I am just still sad about him… One can only wear his title in mourning for so long before just being utterly depressed about it…
By the same token Beatrix seems to hurt Dragon pretty badly when she's on the opposite side through silence alone.
His skills are so imperative to his waveclear, escape, engagement and assassination, but all have long windup animations and are easy to see coming (unless you get a nice flank of course), and once silenced he can be burst down so easily.
I had a Chaos Rumble (granted there were 2x Beatrix) where I couldn't splash without being silenced midair, or clothesline out without being silenced. I was literally useless.
Kinda scary that this can actually be a thing. Unless top players are using actual exploits, I think they should be disregarded as anomalies.
But then I guess I'm frustrated knowing that the harder I try to make Mell viable and share everything I find (because I keep no secrets), the less likely it is she'll get buffed, because data.
Yeah she ruins me when I attempt to dive so it's better to have someone else follow up with you such as Gal or Kevin so if you eat her silence they have free reign to CC them while you just pump out damage. [quote="Ginger_greninja, post:18, topic:1554319"]
I had a Chaos Rumble (granted there were 2x Beatrix) where I couldn't splash without being silenced midair, or clothesline out without being silenced. I was literally useless.
[/quote]
Yeah 1 was enough for me… Try and either ban or get her early in a draft since no one would ban Dragon right? (They ban him when I play…)