where exactly is that chest?
And moments later from red belly

Edit: also got a purple baroness skin I didn't have, Sang Froid. Sweet!!!
Get to the side with the Crisis scar entrance, then turn around and use the jump pad back. Stay to the right and You'll see a platform to land on.
Wow this is getting crazy. I just wanted to do a little run on the main game since I've been grinding the DLC so much and needed a change up. First one ever from the Bosun

Edit: Alright…now this on the ground from Felicity fight, I guess from a loader or one her surveyors

Felicity dropped the Voodoo Doll head for Nisha when I went through normal mode with Athena.
I now have all heads unlocked for Nisha!

And at least now we know who drops those heads.
Random drop from a MINAC Minion during the "Rose Tinting" quest. I think this might be my first world drop legendary in TPS. Jakobs stock, Hyperion grip. Unfortunately, it's two levels off
Congrats just getting a legendary to drop.
And I feel lucky I got my first LV59 Legendary from a vendor.
Sure I'm glad is not one or two levels off. Got it from the vendor by the grinder at The Nexus a few minutes ago.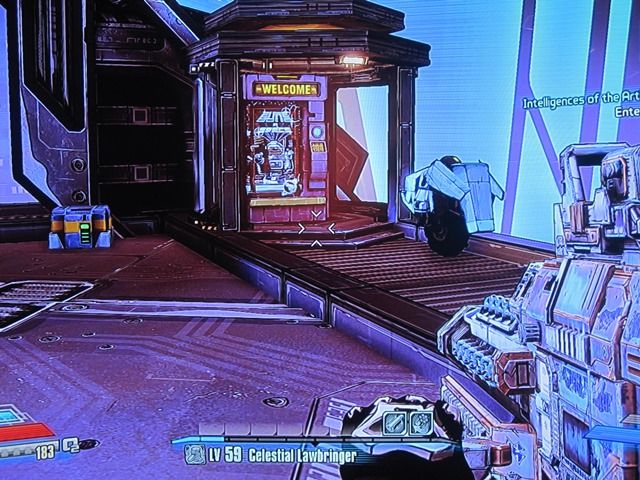 Just a few hours ago, my first legendary in a chest, and it is a DLC legendary!! Glitched red chest after Hope/Despair:
Then, the very next Subconscious run, same glitched red chest after Hope/Despair:
2 oranges and a glitched gun, weird!
would've been too much to ask for a Proletarian Revolution instead of a second Maggie, i guess.
RNG or they fiddled with chest rates since Thursday.
would've been too much to ask for a Proletarian Revolution instead of a second Maggie, i guess.
Epic chest finds Lex, Congrats nonetheless.
And I just found my second DLC Legendary of the day from a vendor, and I'm surprised it's also at my level.
And it's my first ever Fusillade. Maybe something is going on with drops today. Got it from the vendor entering Overlook.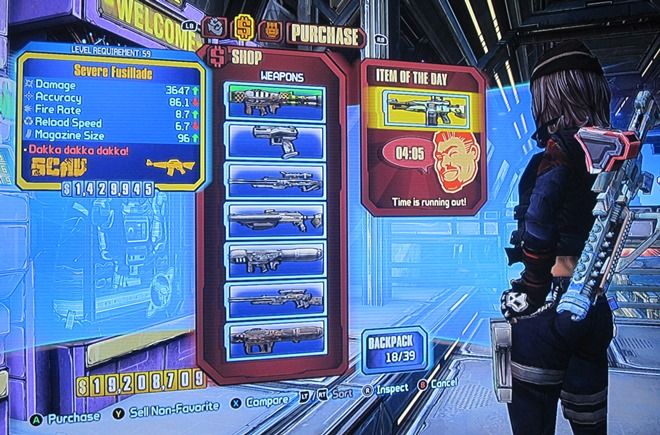 Just got this a couple of minutes ago from a Loot Bug (the little things that pop out of glitch chests)!
The underlevel curse strikes again, though.
What would be the best prefix for a Luck Cannon, anyway? Dastardly? Feels like Two Fer would be strong but not optimal if the Maggie were any indication.
Two Fer is good if your character can't increase its magazine size with their skills. Which is basically anybody who isn't Jack and Nisha as far as what I can tell. The Two Fer prefix's interaction with the Maggie is unique.
are you completely sure it wasn't from a Swarmer or Ultimate Badass bug.exe?
Not a doc's but still pretty nice

Turned the game ON about an hour ago, and already have 4 - Legendaries:
Got 3 from the vendors and one from a red glitch chest.
Got a LV59 Badaboom right away from the vendor in front of the bank at the Deck 13.5
When vendors re-freshed their sale items the 2nd time: Got two more LV59 Legendaries at two other vendors.
Vendor in Subconcious: Got a LV59 Fabled Tortoise
Vendor entering Deck 13.5: Got a LV59 Ack Ack Oz Kit
The Red Hyperion Glitch Chest at Motherlessboard then gave me a LV59 Sticky Longbow Cryo Leech.
Haven't had this much luck with vendors and chests starting a game right away like this before.
vendor legendaries don't count lol. they show up very frequent since the beginning half a year ago.