Hello, you may recognize my work from the original Gearbox forums where I was posting under the handle of Machinist-Psycho. I love Borderlands and have been making props based on the series for almost a year and a half now. My first approach was the Krieg Buzzaxe. I did a sculpt from aluminum and cast urethane copies from the molds I produced. The final product looks like this:
While a full paint of the kit looks like this: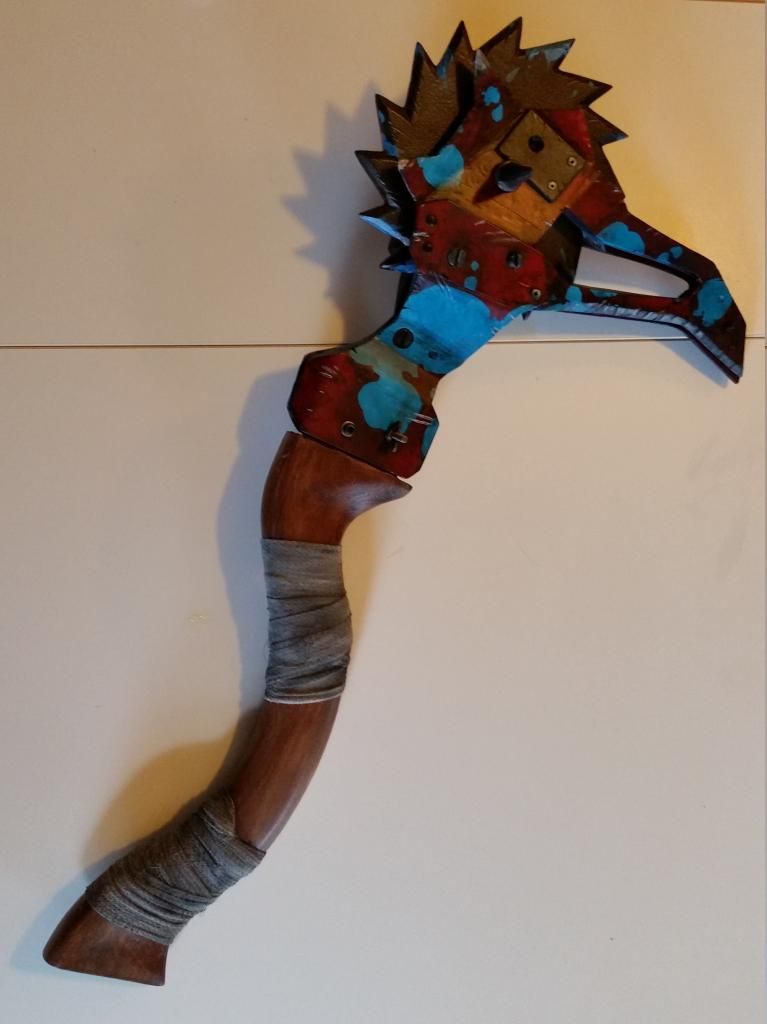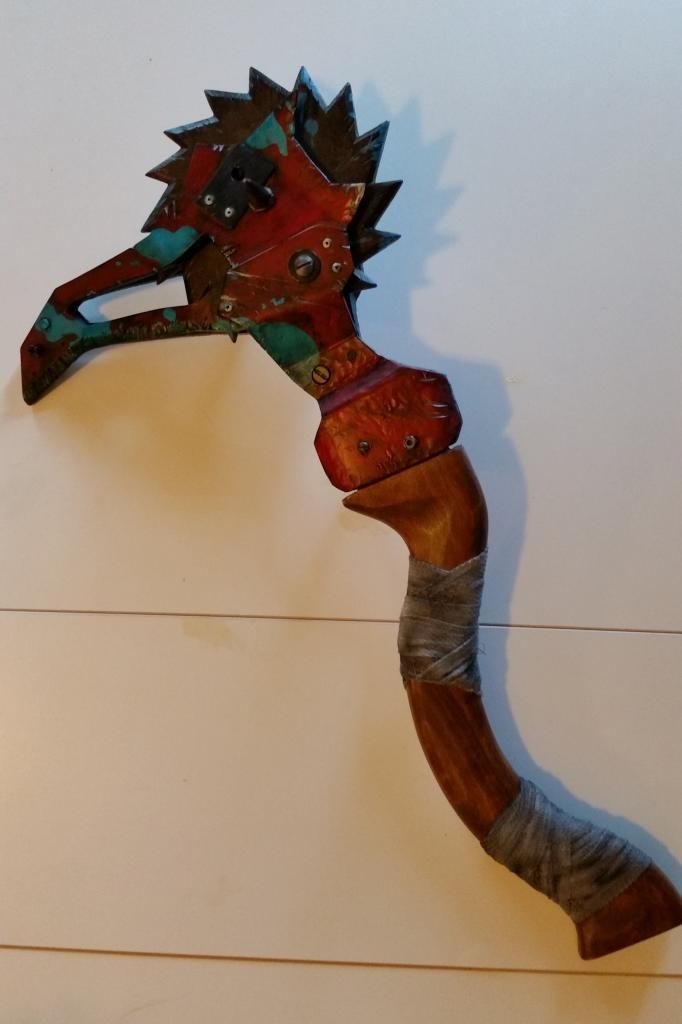 I feel great about this piece as my first attempt at bringing the awesome cell shaded work of the folks at Gearbox and 2K to life. That being said, it was a first attempt and as time wore on I wanted to improve on the design, functionality, and in-game accuracy of the prop.
So here I am, in phase two.
I took one of my more flawed pulls from the first run and (after correcting flaws) started shaving down and building up the various aspects of my original design that I saw as unfit. I also reworked the blade to have the proper shape and number of teeth, as well as the axle hardware to match the style and detail in the game. Here are some photos of the resulting components prior to molding:
Axle hardware-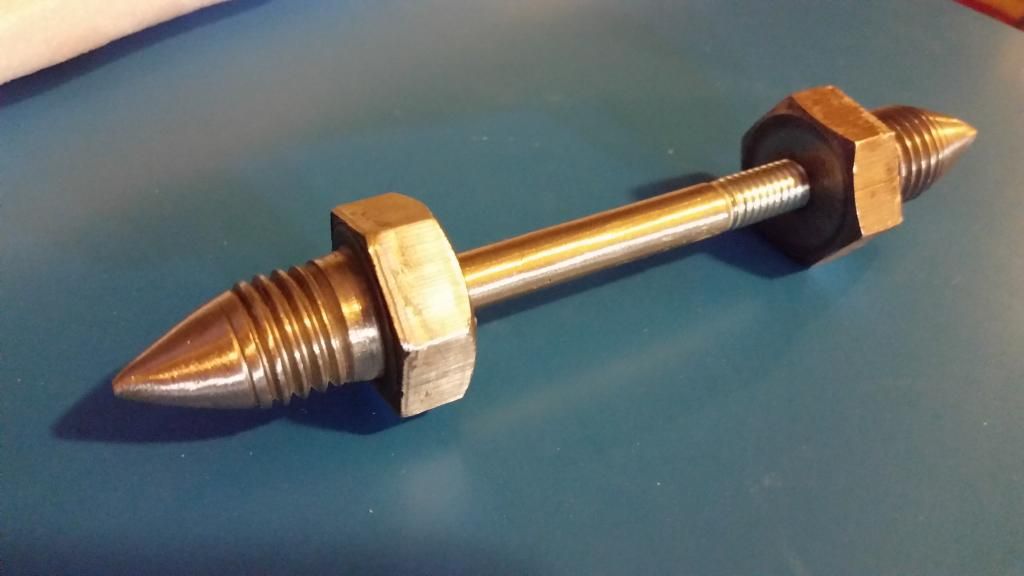 I will be molding these components as well as the new blade blank over the next week or so.